Community Service
In 2015 and 2016 the Northern New Mexico Quilt Guild has created and donated over 700 items, including quilts, pillow cases, and placemats and napkins.

Organizations we have served include: Esperanza House, Creativity for Peace, Youth Shelters, Grants Women's Prison, Adelante, Cystic Fibrosis Foundation, Goodwill, Casa Familia, Kitchen Angels, Many Mothers, Big Brothers/Big Sisters, Women's Club fund raiser for Casa Familia, Navajo Nation, and various local public schools.

_______________

Present Needs

Baby quilts are needed currently for an upcoming baby shower to benefit the Casa Familia organization. Quilts can be dropped off at Santa Fe Quilting until April 10.
There is also currently a need for additional pillowcases as we are trying to supply every public school nurse in Santa Fe with them. Pillowcases can be brought to any guild meeting.

Specific information on baby quilt suggested sizes and pillowcase patterns can be found below.
_______________
The New Mexico School for the Deaf included a lovely article about the Guild's project to create and present 96 quilts for their students who live in residential cottages. You can see this article (which includes some great pictures!) here.

_______________


Would you like to join us?

In 2017, we will be holding Community Service days as well as Kit Making days for anyone who would like to join in the fun of sorting, arranging, cutting, ironing, pressing, and putting kits together for upcoming Community Service days.

The main focus on Community Service days will be quilts, while efforts on pillow cases and placemats will be ongoing. Our goal will be to have two different quilt kits/patterns available on Community Service days along with pillow case and placemat kits.

At all monthly guild meetings we plan to have placemat and pillow case kits available for members to take home and return when completed.

Upcoming Community Service days are as follows:

Saturday, September 30, 8:30-3:30, location TBA

Upcoming Kit Making days are as follows:

Saturday, August 26
Saturday, September 16

All Kit Making days will be held 10:00-4:00 at Westminster Presbyterian Church, 841 W. Manhattan.


Photos from February's Community Service Day:
​


​Would you like to work on your own?
​
There is always a need for additional quilts, placemats, or pillow cases. If you would like to make something on your own, here are some patterns that can be used that we have had great success with, though of course you may use your own pattern.
​
​The recipients of placemats are the elderly of all faiths. Therefore, we ask you not use holiday or religious themed fabrics or youth oriented prints.

Milly's Placemat Pattern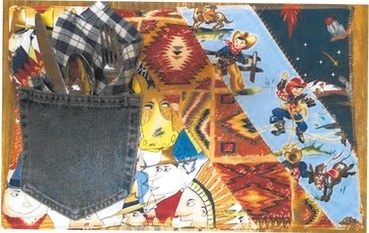 Pillowcase Pattern

Click here for a standard pillowcase pattern or here for the popular "hot dog method" pattern.

​Pillowcases made with red, white, and blue patriotic motif fabric will be used for Quilts of Valor. All others will be used for general Community Service quilt presentations.

Quilt Pattern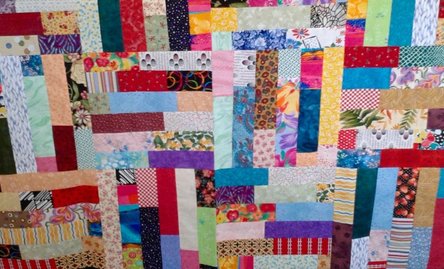 Click here for the quilt pattern we are currently using at Community Service days.
​
You certainly may use your own pattern for a quilt, though we ask that your finished quilt fall within one of these two size ranges we are using this year:
- Crib size (36-45" x 45-54")
​- Lap size (54-60" x 68-76")


​If you make or contribute to a Community Service quilt you can print a label onto fabric from the link below, and attach it to your quilt.
Donation Receipts for Tax Purposes

Donation Receipts for Tax Purposes You can claim as a tax deduction the cost of materials for a quilt you donate to community service. Please fill out this form, keeping a copy for yourself providing a copy to the NNMQG treasurer.